meeting all your bindery needs
Magnolia Press offers extensive bindery solutions, both in-house and through a small network of trusted partners! From die cut projects to lamination and mounting – Magnolia Press is your trusted partner for printing and bindery solutions!
Coil Binding (Spiral Binding)
Coil binding is a simple binding process that is used for a variety of different types of documents like presentations and proposals. This form of binding is also a popular option for pricing guides and instruction manuals. Also, coil binding allows the document to lay perfectly flat when open.
Our bindery professionals are experts at operating our state-of-the-art cutting machines. We frequently save our clients money by printing or duplicating multi-up on a page and cutting them down to the required size.
Die cutting gives your postcards, brochures and other collateral a unique shape and appearance that attracts attention and persuades your audience to take a closer look. With virtually any shape possible, choose from stock dies or let us create a custom die cut that will match your vision and fit your budget. Call us today and find out how die cutting will make your message stand out.
Embossing is a subtle way to add class and draw attention to presentation folders, information packages, business cards, and letterhead. Foil stamping can also be utilized when you want to make a more prominent statement.
Foil stamping is a proven way to add class and draw attention to presentation folders, information packages, business cards, and letterhead. Embossing can also be utilized when wanting to make a more subtle statement.
Our bindery team can hand or machine-fold your documents in a number of formats, including double parallel, tri-folds, gate folds and z-folds.
Bring us anything from menus and price lists to artwork and posters. We can secure them for long-term use and enjoyment by applying a laminated finish. We can also shrink-wrap your documents for added protection.
To create a professional appearance, nothing goes farther than quality mounting. We use a variety of thicknesses and mounting materials, so you can finish your job to make that perfect statement. Some mounting materials may need to be specially ordered, so talk to us about your project in advance.
Sequentially numbering carbonless invoices, purchase orders, or other business forms are an effective way to keep your files organized and accounted for. We also number tickets, invitations, and other unique documents.
Most commonly associated with paperback books, perfect binding utilizes a flexible adhesive to attach a paper cover to the spine of an assembled document. It is a simple, effective and affordable way of binding reports, manuals, brochures and other documents that may not see a longer use cycle. An advantage of perfect binding is that the cover and spine can be printed in full color, providing the opportunity for additional branding and design work while the interior text can be printed in black only. Contact us today and find out if perfect binding is the perfect solution for your print job.
Perforation can be used to produce removable reply cards, coupons, and reminder pieces. We will machine-score to meet the demands of your job.
Saddle stitch staplers is a bookbinding tool designed to insert staples into the spine (saddle) of folded printed matter such as booklets, catalogues, brochures, and manuals. A saddle stitch is appropriate for small booklets and, in general, for volumes with only a few pages.
When folding is required on heavier stocks, scoring ensures that the fold will be clean and results in a more professional piece. Our machine scoring is state-of-the-art.
Take your mounted piece one step further, with plastic trimming and grommeting. Trim gives an added layer of protection—as well as an extra-professional look—to your materials. Grommets make it easy to hang your mounted pieces.​
The double loop style of wire binding provides a highly effective and affordable binding option for a wide range of document types. From 2:1 pitch for larger sized documents to 3:1 pitch for smaller sized documents, and even Spiral-O wire, our binding experts will select the best wire binding method for your job.
Our clients rely on us and you can too!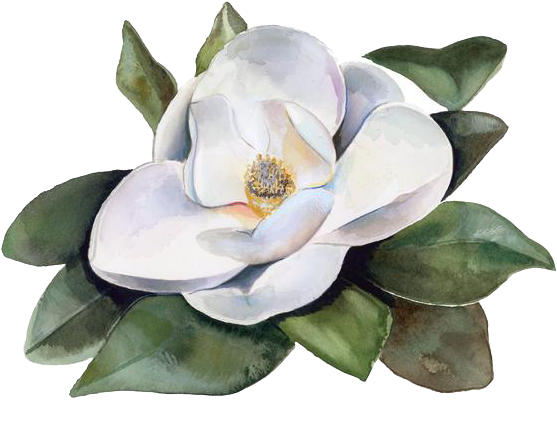 At Magnolia Press, we work with our clients from the beginning of the design phase to the final printed product and fulfillment to ensure top-notch quality on every project.
We'll be your trusted partner every step of the way!