History of Magnolia Press
Magnolia Through the Years
Founded in 1973, Magnolia Press is a family-owned and run business with deep roots firmly planted in the Central Florida community. It has always been our goal to provide each and every customer with unlimited options for their printing needs.
1952
Pat Joins Paper Industry
At the time, Mary and Pat, along with their 4 young children, lived in Virginia. Pat graduated from Auburn University with a degree in Chemistry and had been working in the paper business in various capacities since 1952.
Both Mary and Pat embraced the entrepreneurial spirit and had dreams of having a business of their own.
1973
Beginning of Magnolia Press
In June of 1973, we opened our doors in Orlando and since that time have been serving the printing needs of the Central Florida area.
Owners Patrick and Mary Hargon bought an existing duplicating business (H&M Printing). The first press room had green shag carpeting!
Shortly after purchasing H&M, Pat and Mary were joined by Mike Davenport as a press and bindery operator – who is still an employee today!
1984
Moved to Larger Building in Longwood
Pat and Mary made a great team and it paid off!
By 1984 Magnolia Press was becoming so successful that they outgrew their original space in Altamonte Springs, Florida. They chose to build their new facility in the, at that time, little-known town of Longwood, Florida.
1984
Printed 1st Election Ballot
In 1984, H&M Printing won the opportunity to print its first election ballot for Orange County, Florida.
We sent staff to Birmingham, AL for training on the ES&S style election ballots and were taught best practices, which were shared with the entire staff upon return, and election ballot production began.
1991
Michael Joins Magnolia Full-time
All four of the Hargon children grew up with the experience of being a small business family. Each of the four helped in the business as needed.
Michael worked summers during his high school years, and joined the company full time in January 1991, after serving in the US Navy.
He soon transitioned into a sales position and began growing the commercial print segment of the business.
2007
Mary Elected President
With the business's expansion and diversification, Mary was elected President in December 2007.
Pat continued consulting on high-level purchases and served on our Board of Directors.
We became a Woman Owned Minority Business Enterprise.
After attending college in Virginia and working on Capitol Hill for several years, the youngest of the Hargons returned to Florida with her family.
Jenn rejoined the family business in April 2013 to handle accounting and billing.
2016
Began Producing Vote-by-Mail Ballots
In 2016, Magnolia Press entered into the Vote by Mail ballot market as a partner with Election Systems and Software.
Magnolia Press has focused on Vote by Mail for the Florida and South Carolina markets primarily, but have produced mailings across the United States.
2018
Magnolia Press Moved To 21,000 sf Building
In 2016 Pat set the goal of the design and construction of a new space in time to produce the 2018 election ballots. The employees of Magnolia Press provided input, and the building was designed using those concepts. We finished the 21,000 sf building and moved in March 2018.
We moved our mail-in ballot equipment and inventory to the new facility and immediately began producing vote-by-mail ballots for states and municipalities across the United States.
Pat's dream was complete and we now produce millions of ballot packets each election cycle from our new headquarters.
We had a very busy and successful year.
Magnolia Press continues to produce quality printing for our commercial customers while producing millions of ballots, both polling place and vote-by-mail.
Pat had accomplished his dreams and has left the dreams to his family. Sadly, he passed away on September 5, 2020.
Pat's hard work, great ethics and smile will be remembered by all.
Our clients rely on us and you can too!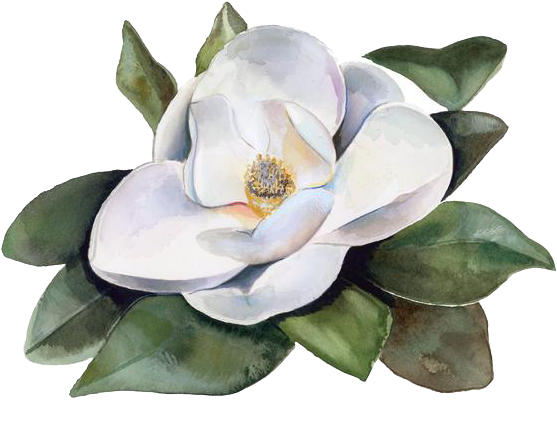 At Magnolia Press, we work with our clients from the beginning of the design phase to the final printed product and fulfillment to ensure top-notch quality on every project.
We'll be your trusted partner every step of the way!